LIVE THE ADVENTURE WITH US!
A MOST UNPARALLELED ULTRA TRAIL
You have been warned. ULTRA SPIRIT is not a race, nor a competition. It is an experience and an adventure. As we are inviting you to join us, let us tell you more about what to expect …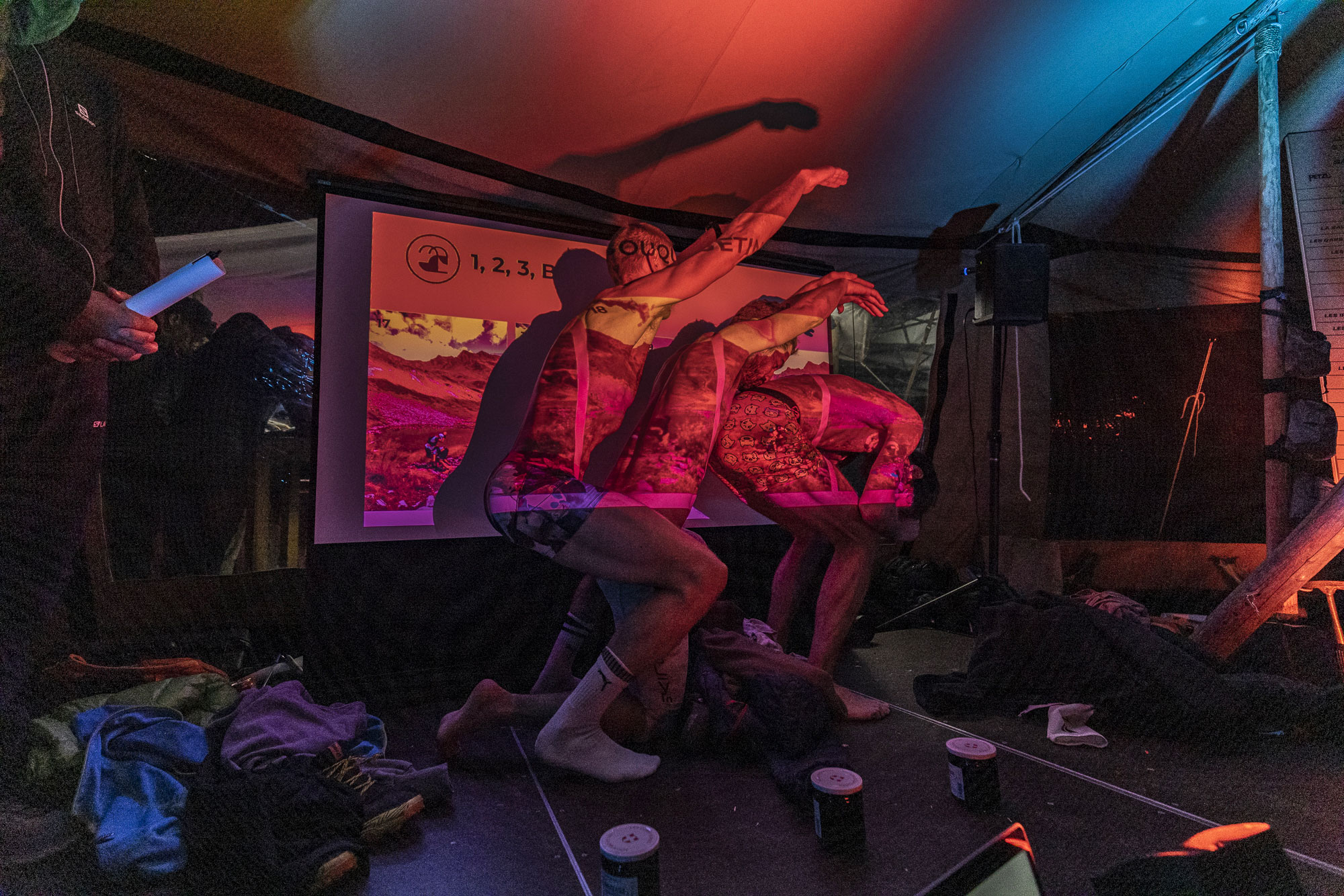 APPLY AS A TEAM, CROSS THE LINE ALL TOGETHER
Applying for ULTRA SPIRIT is the very first step of this human adventure. . A unique experience conceived for a 3 runners crew, to go through the event almost hand in hand from the beginning to the end.
From the departure to the arrival in Beaufort's village, in true effort as in relaxing moments, ULTRA SPIRIT is an encountering event. At least we are a team, and most of the time we are a family.
Basecamp, bivouacs, tracks and paths, breakfasts and dinners… this is no individual performance but a friendly and collective experience.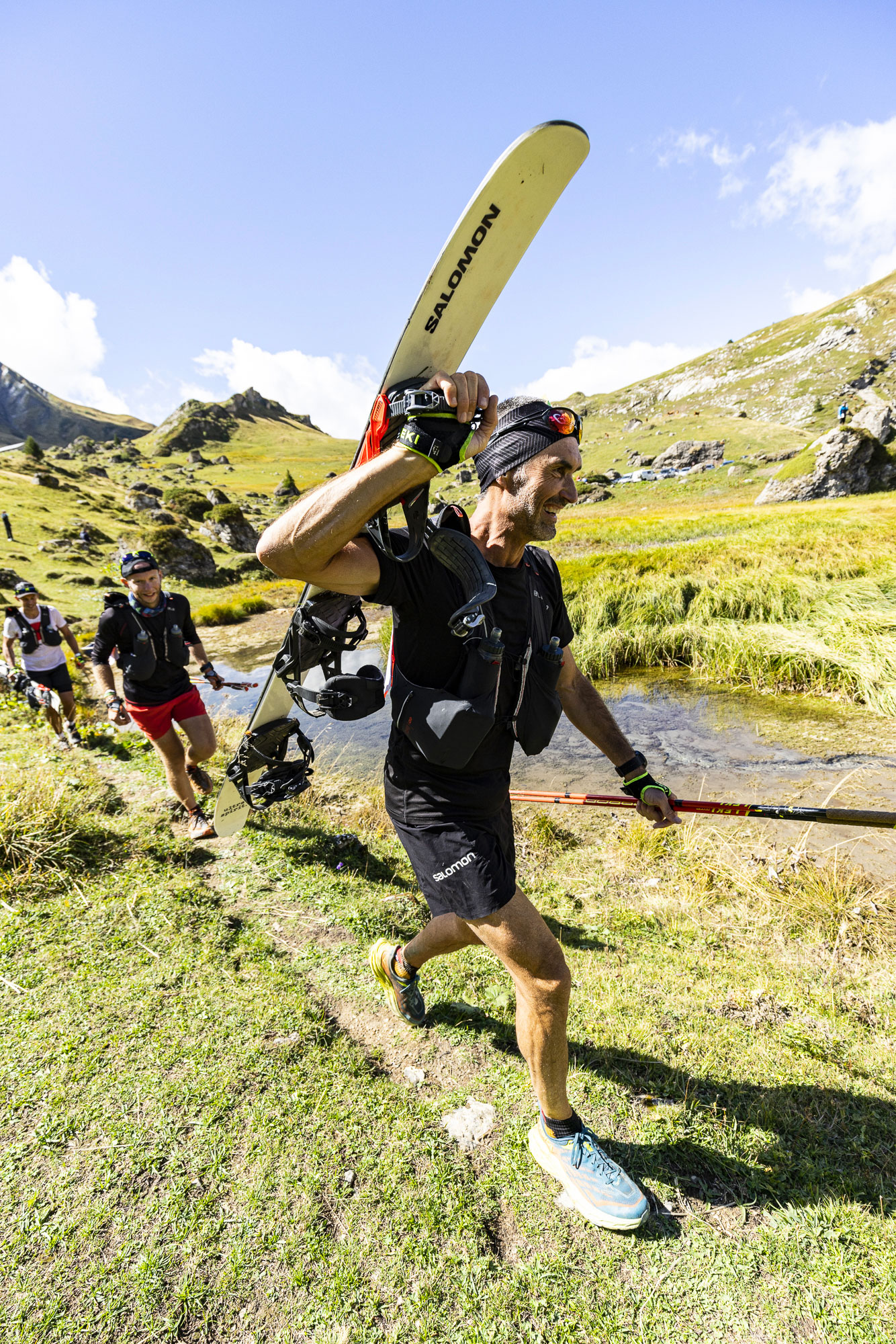 When you set foot on the track, you already know what you are about to discover…
Discover yourselfI, in true grit and effort, in your resources and their limits, in trying and overpassing.
Discover the other, in your own team, understanding your teammates differently, once again and all over again at every step and mile.
Discover obstacles and hurdles, whatever they are and however they happen on the way, because expected or not, they always do.
Discover all the others, because our track is not made for teams to contend and compete, but to gather, enjoy and meet.
For three days, you will also discover the Beaufortain, along the many paths we explore and scout for you.
Most important of all, we want to discover you all, each and every one of you runners, and to share more than a track. If you have not met Francois and Carline during the event, you are disqualified, but don t worry… we'll track you all.
CHANGE YOUR MIND ABOUT TIME
In the ultra-trailing format we have imagined, we do not run only after the time!
Indeed, it's a performance, but we do not establish record nor palmares. The stake is a little bit different, and the ranking doesn't really take into account the time.
Your team, our challenges, the course, your desires… Everything can have an impact on your team's ranking, but whatever happens, each day, we all arrive (almost) at the same time!
In any adventure, there is a certain amount of unexpected and unknown. Well, in ours, it is even planned!
With our event, it is even planned! Carline, François and the whole team are preparing a unique course for you, in a new and playful format where we count points rather than minutes, and in which you will have a few surprises, human, technical, friendly, funny…
AFTER THE TRACK,
EVERY NIGHT
A BIVOUAC
The highlights are not only in the sport! ULTRA SPIRIT is also about living to the fullest these moments of meeting, sharing and relaxation…
Every evening, teams, staff and volunteers, neighbors, accomplices and friends, we all meet at the base camp for a bivouac full of exchanges and simplicity, laughter and conviviality.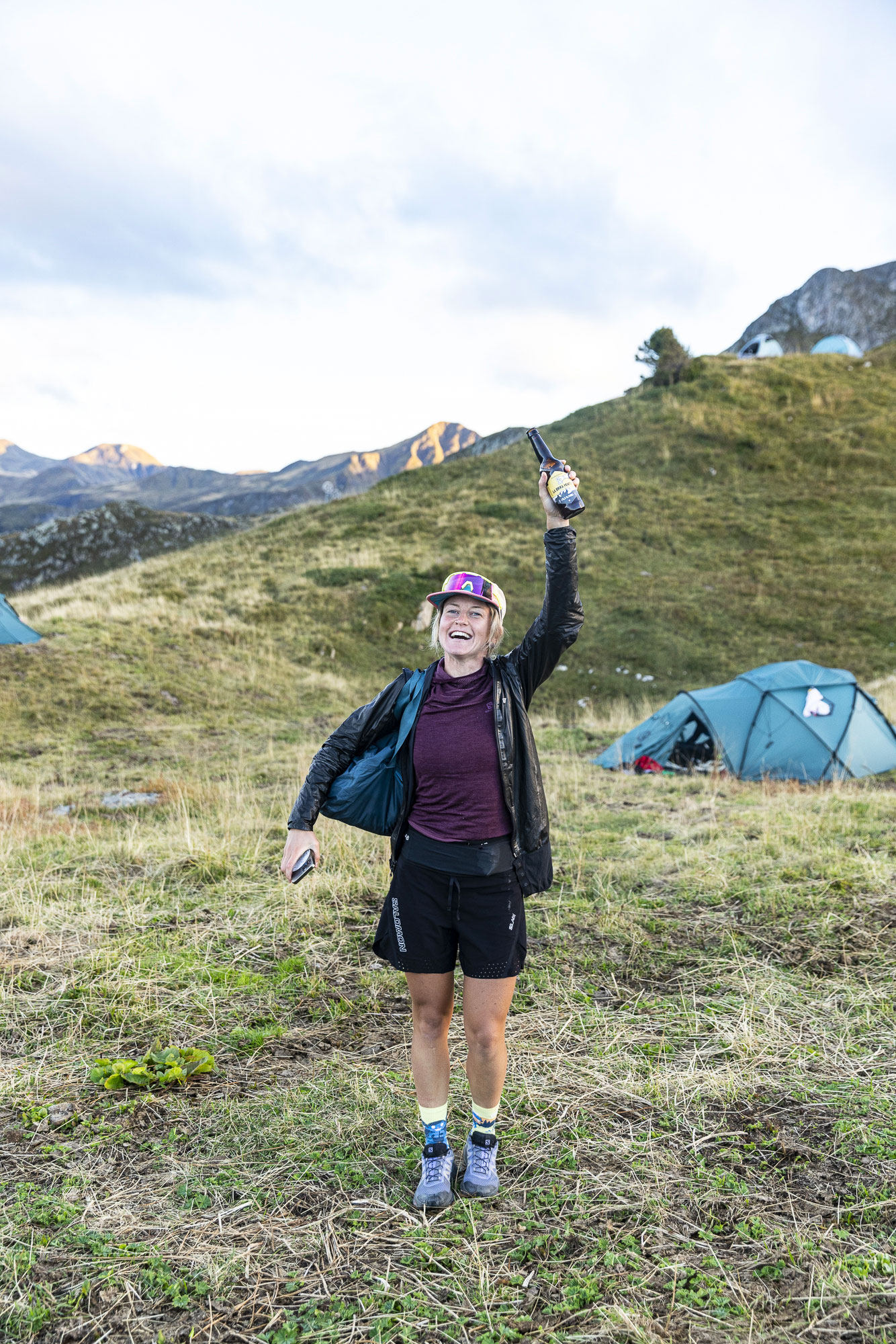 We are about to make you run, and so much more. And this is not to pull your leg !
A SELECTION
THROUGH MOTIVATION
You have been warned, ULTRA SPIRIT is not (at all) a trail like the others, and that's what interests us!
THE GOOD TEAM: we expect 40 teams of 3 people for this edition, but the selection will not be based on performance or prize money. ULTRA SPIRIT expects much more than a sports meeting.
THE GOOD REASONS: as this is above all a human adventure, we want to meet you for real, tell us who your team is and the reasons that drive your desire to participate, what is the meaning of your commitment to these trails …
THE GOOD FEELING: all applications will be presented to our selection committee which will have the difficult task of choosing the 40 teams of this first edition. It is logically composed of:
– Carline & François, the heart and soul of this exceptional event
– Maxime, the organizer of the event
– Emilien, the race director, specialist of the Beaufortain.
– Cristelle, the person in charge of the trail universe at Salomon
In short, it is not enough to register or to know how to run, it is not enough to have a track record and express times…
Be yourself, be inspired and creative, and tell us why this ULTRA SPIRIT is also yours!