MEANING BEFORE PERFORMING…
It is not enough to apply,
you must have a good reason to try!
For this very 2nd edition and our starting line (as well as the finish line!), we want to line up more than just numbers and runners, we want to line up teams and values.
Presenting your team to ULTRA SPIRIT selection committee means presenting a project with meaning and desire, a trio formed by true commitment and a common spirit, ready to surpass themselves in the effort as well as in the human aspect…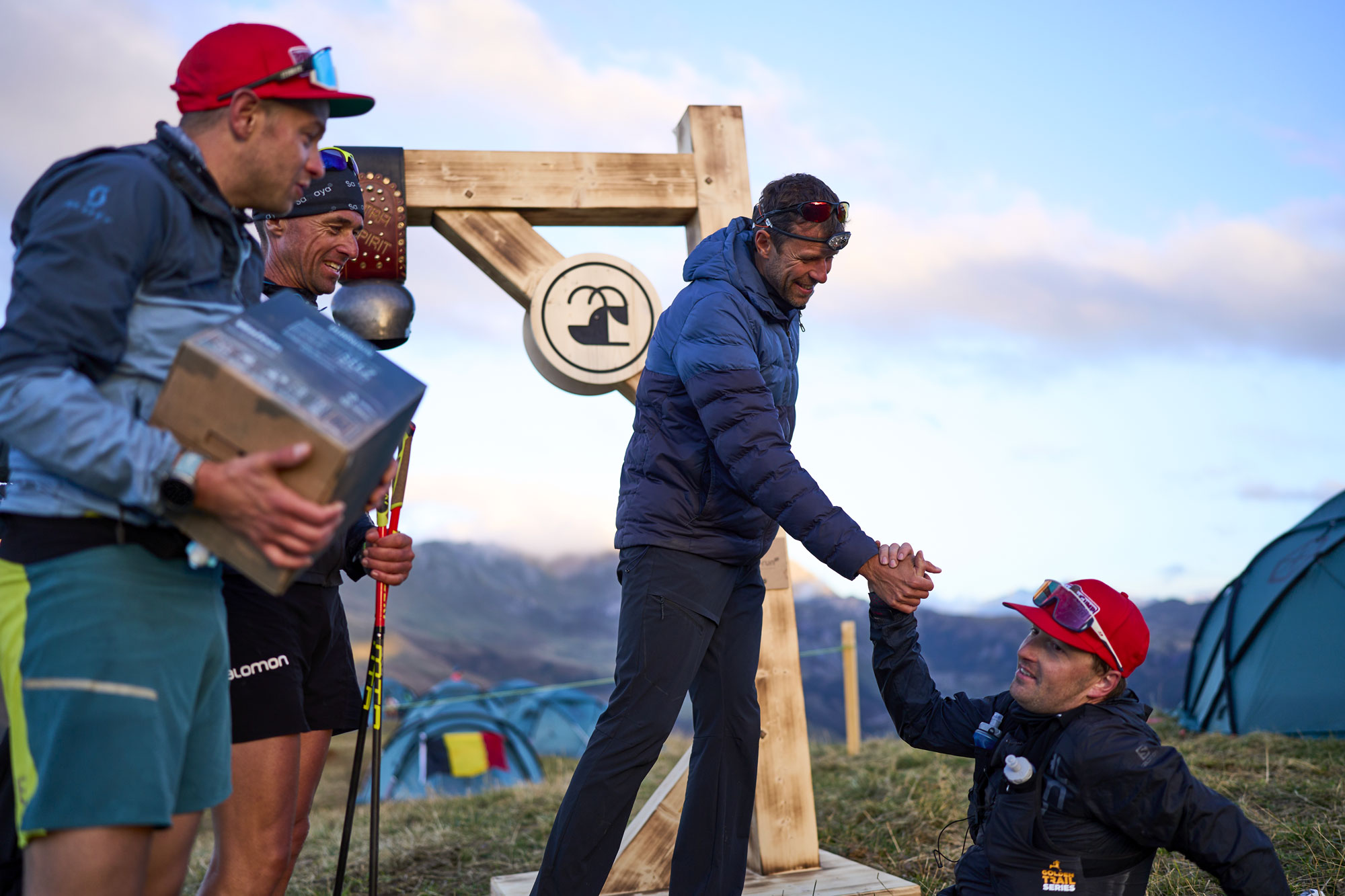 The good spirit
and the good price
Your application is priceless, that's why it won't cost you a dime… No fees to pay until you are selected.
Applications must be presented before March 6th included.
Once you are selected, your team of three will be able to pay the 1200 € registration fee, which is 400 € per person, including over three days :
logistics, security and supervision fees,
organization fees for the course and every moment of the event,
full wild board on the whole event (bivouacs, gourmet meals, drinks and lodging).
All you have to do is bring your own equipment and sleeping bag… everything else will be waiting for you in the village!
See you on March 15th on Instagram to discover the teams selected by the selection committee and learn more about what they will have to face next September.