WHEN WE MAKE A COMMITMENT, WE DON'T DO IT BY HALVES
WHEN IT COMES TO TRAIL RUNNING AND BEING RESPONSIBLE!
WHEN WE MAKE A COMMITMENT, WE DON'T DO IT BY HALVES
WHEN IT COMES TO TRAIL RUNNING AND BEING RESPONSIBLE!
Ephemeral and sustainable. How do you make two seemingly contradictory terms work together?
The best way to avoid making an impact would be not to organise an event in the first place, but as passionate enthusiasts we are determined to create a human adventure in the mountains that is a responsible event. Therefore, in partnership with Aircoop and Salomon, we carried out an environmental impact assessment on ULTRA SPIRIT's first edition.
We are proud to be one of the three pilot events involved in the creation of this new initiative. This approach is based on a questionnaire consisting of 200 questions and 50 different numerical data, based on 11 themes. Each answer is graduated and offset according to its contribution to reducing the carbon footprint and each theme is also offset. For example, for us this has confirmed that the three areas causing the greatest impact are transport, food and purchasing.
To push this important, future-oriented approach as far as possible, we have committed to performing two key actions in two phases:
– To measure the impact of the event using a series of clearly defined criteria, year after year.
– To reduce the impact of certain elements over which we have control.
In January 2023, the assessment report revealed the figures of our environmental impact (photo 2). We achieved Grade C (photo 3). You can read the full report on the COMMITTED page on our website. ULTRA SPIRIT 2022's total carbon footprint was estimated at 26.5T of CO 2 , which is 0.35T of CO 2 per participant. As a reminder, the target set out in the Paris Agreements is 2T of CO 2 /year/person, in the hope of keeping the global temperature increase below 1.5°C.
To make improvements we are exploring several ideas, such as making the transport choice a more integral part of the adventure and selection of our teams, optimising transport linked to the organisation, and encouraging applications from women's or mixed teams. We also want to include people out of work or with disabilities and increase the vegetarian and vegan food options.
And, as there's always room to do a little bit more, we wanted to contribute to the collective effort to finance sustainable forestry initiatives.
So, we decided to support the Sylv'ACCTES association. This will make it possible to finance forestry work in the partner Arlysère mountain massif, which will automatically have a positive impact on the climate, biodiversity and landscapes.
The initiative is being set up in three phases:
– 1. Identify the necessary actions required by coordinating with local establishments: local authorities, foresters, users, and nature conservation associations etc.
– 2. Provide financial support to private/public sector foresters who carry out this work in their forests.
– 3. Monitor the works to ensure their high standard.
For more information about the projects taking place in the massif, visit the website sylvacctes.org/massif-arlysere.com
Apart from our carbon footprint, we are also dedicated to supporting community projects and tangible actions that produce a positive impact on the environment.
The following are projects that could be financed by the commitment from our partners who are joining us on our adventure: supporting Beaufort's local resources, providing transport for participants, repairing the Beaufortain footpaths, as well as workshops to raise awareness among the locals (climate and mobility murals etc.).
In order to guarantee long-term monitoring, we were keen to include the POW France association which rallies all outdoor sports enthusiasts to commit to the future of our climate. To have a better understanding, we invite you to discover what they do year-round and actions that will help you turn your passion into a portal to climate protection.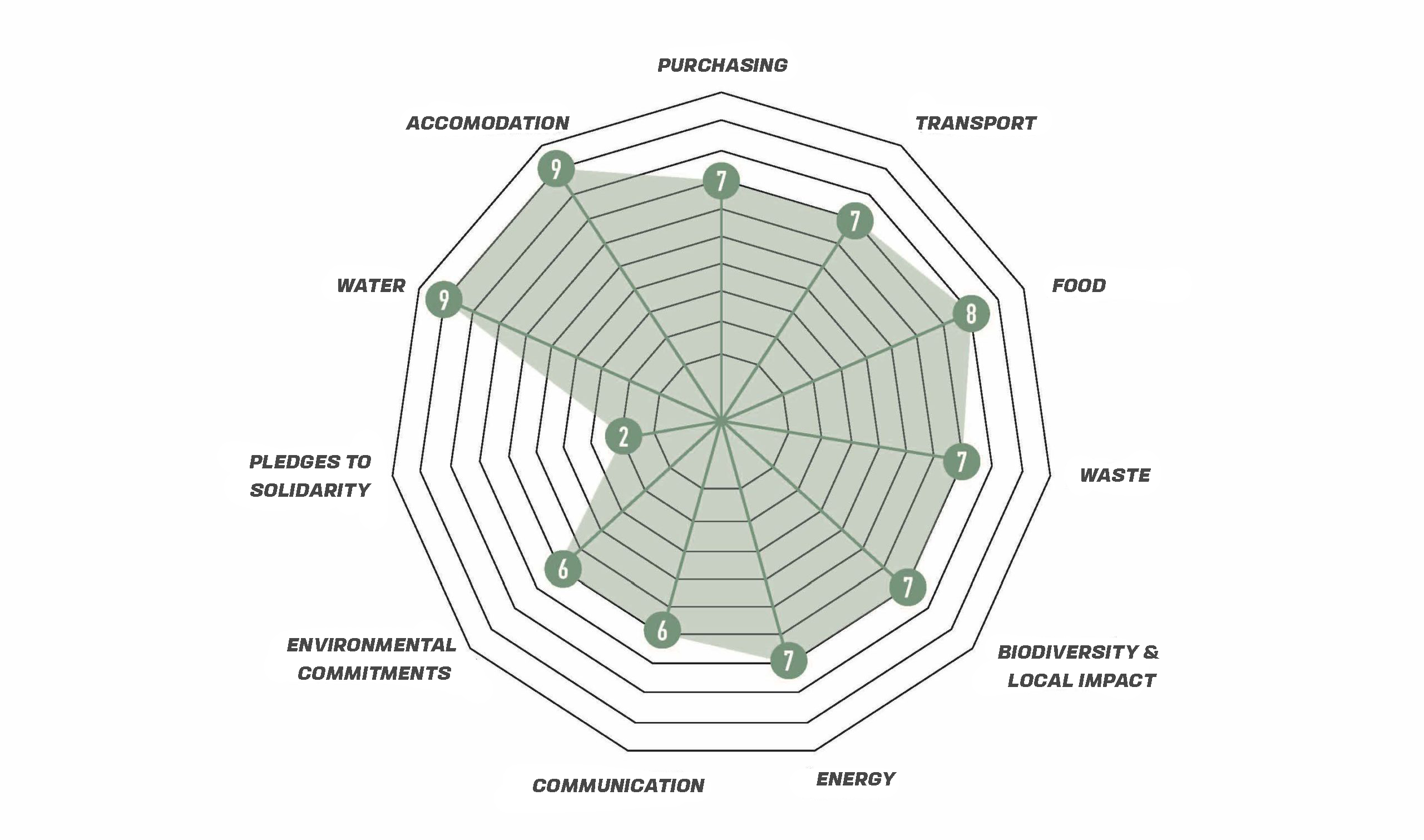 RESPONSIBLE PURCHASING
• an established responsible purchasing policy
• 70% local suppliers
• priority given to re-using/sharing
TRANSPORT
• Encouragement to use low-carbon transport
• Free shuttle bus from the closest train station
• Tracking the public's distances travelled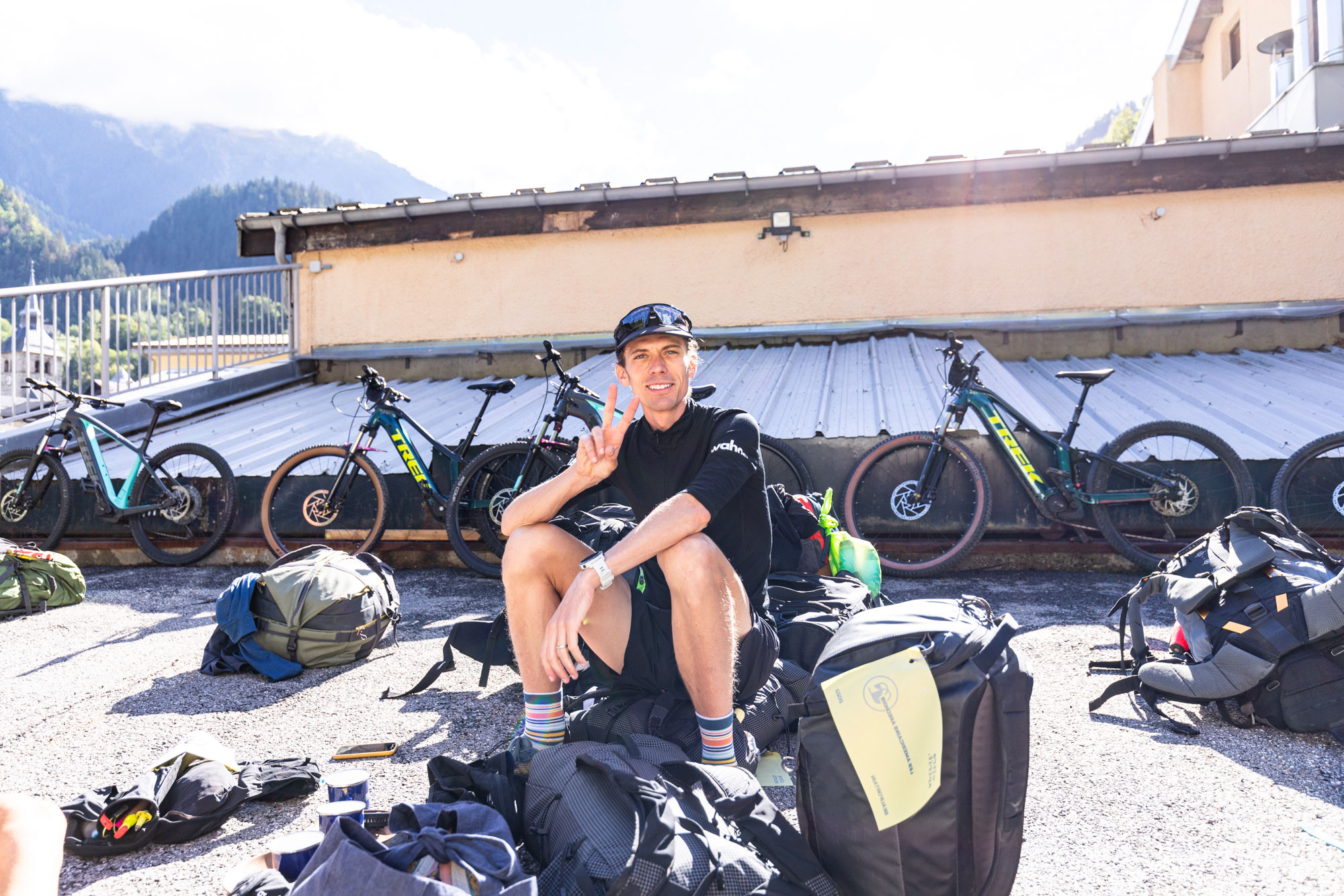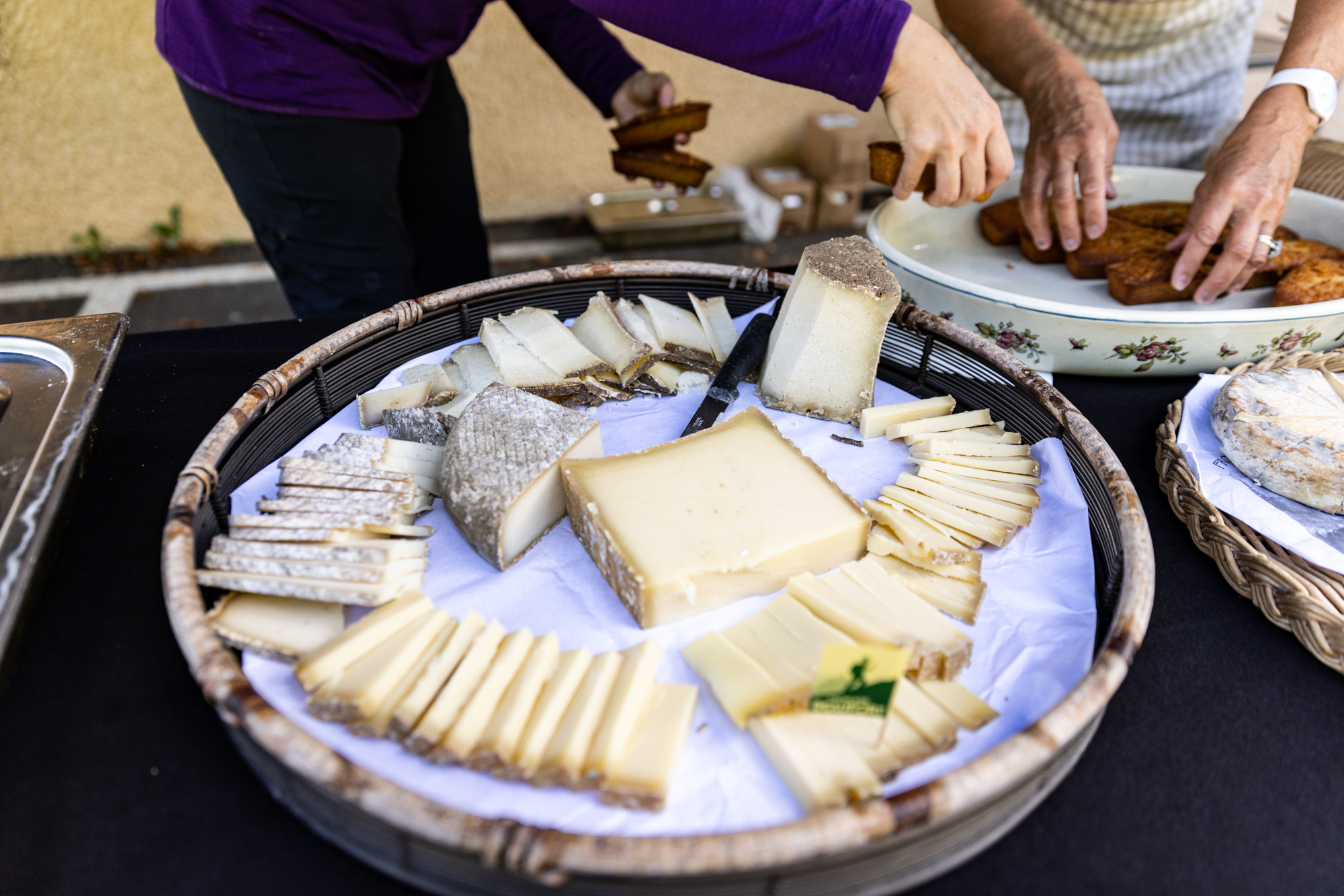 SUSTAINABLE FOOD
• 100% seasonal produce
• 90% local produce
• Being careful to avoid any food waste
The 3 sectors that emit the most greenhouse gases
WASTE
• Overall policy to reduce, reuse and recycle
• Widespread sorting, with compost used locally
• Reusable crockery
BIODIVERSITY & LOCAL IMPACT
• Proactive approach to reducing participant numbers
• Raising awareness of the need to respect the local region
• Consultation with the local community
ENERGY
• Significant reduction in electricity requirements
• Diverse energy resources: wood and electricity
• Low reliance on generators despite isolated area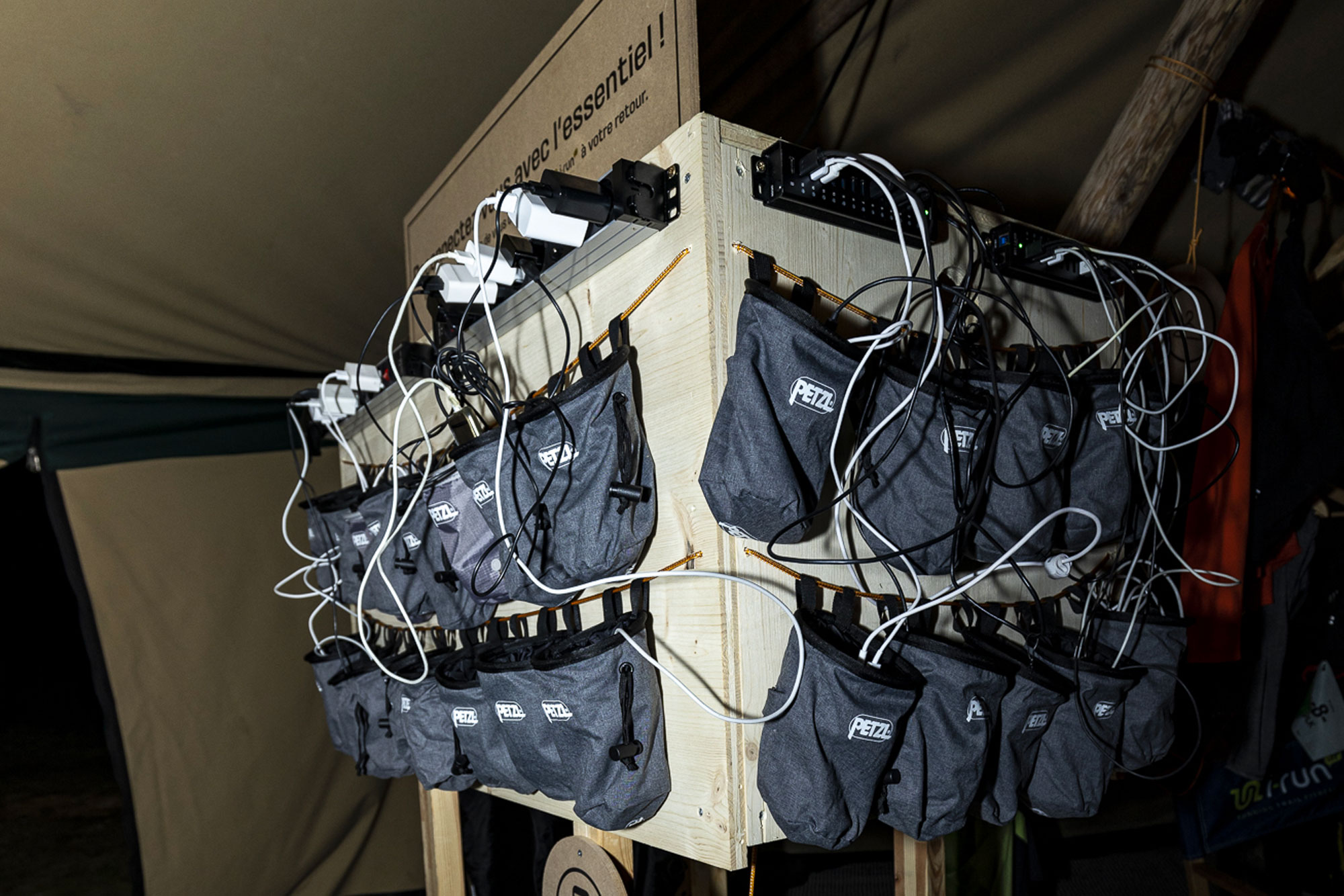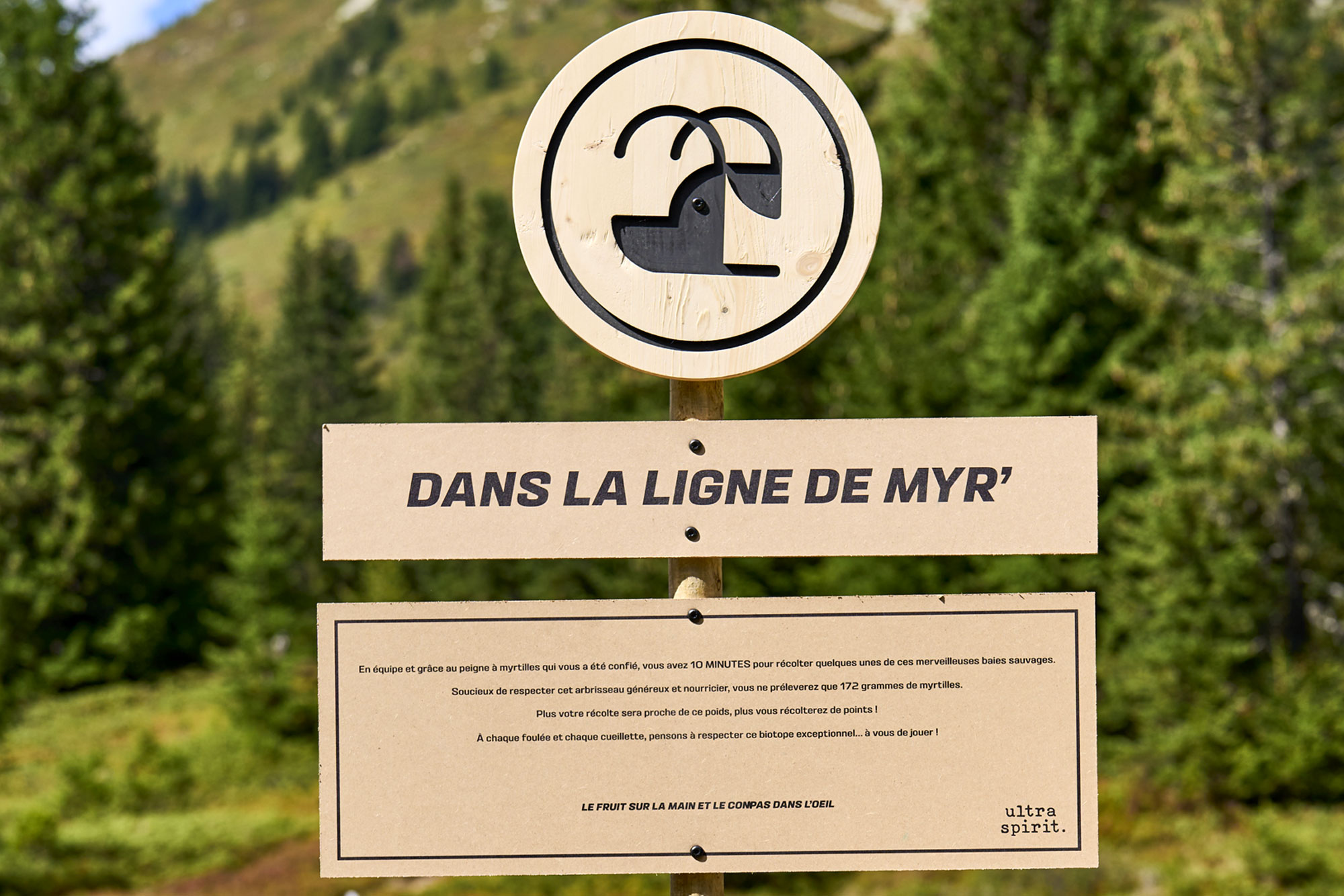 COMMUNICATION
• Permanent signage
• No video footage from helicopters
• No printed paper advertising communication
ENVIRONMENTAL COMMITMENTS
• Team trained in environmental issues with a consultant within the group
• Raising awareness about modes of transport before and at the race start
• Support for preservation of the local forest through a specialised organisation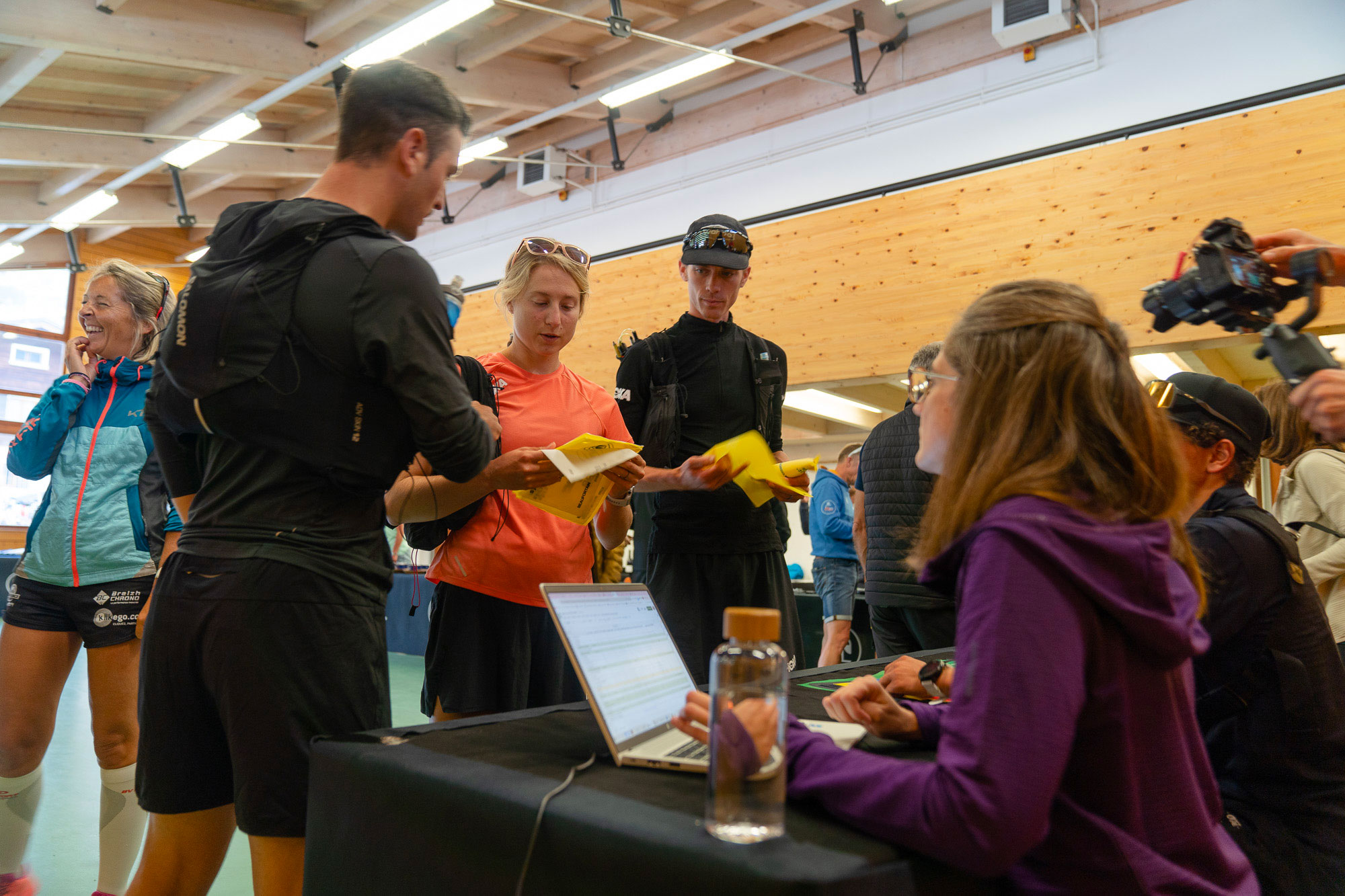 PLEDGES TO SOLIDARITY
• Equal prizes for women and men
WATER
• Water wastage prevention
• 100% dry or existing toilets
• No showers
ACCOMMODATION
• Managed by the organiser with the same attention to detail as for the competition
• Low energy consumption
ORIGINAL INITIATIVE:
COMPETING BEGINS BEFORE THE START LINE
• Before the event: participants are made aware that their choice of transport will have an
influence on the race
• On-site: they will discover that their starting order will depend on this choice…
• Result: an original way of raising awareness that encourages people to act!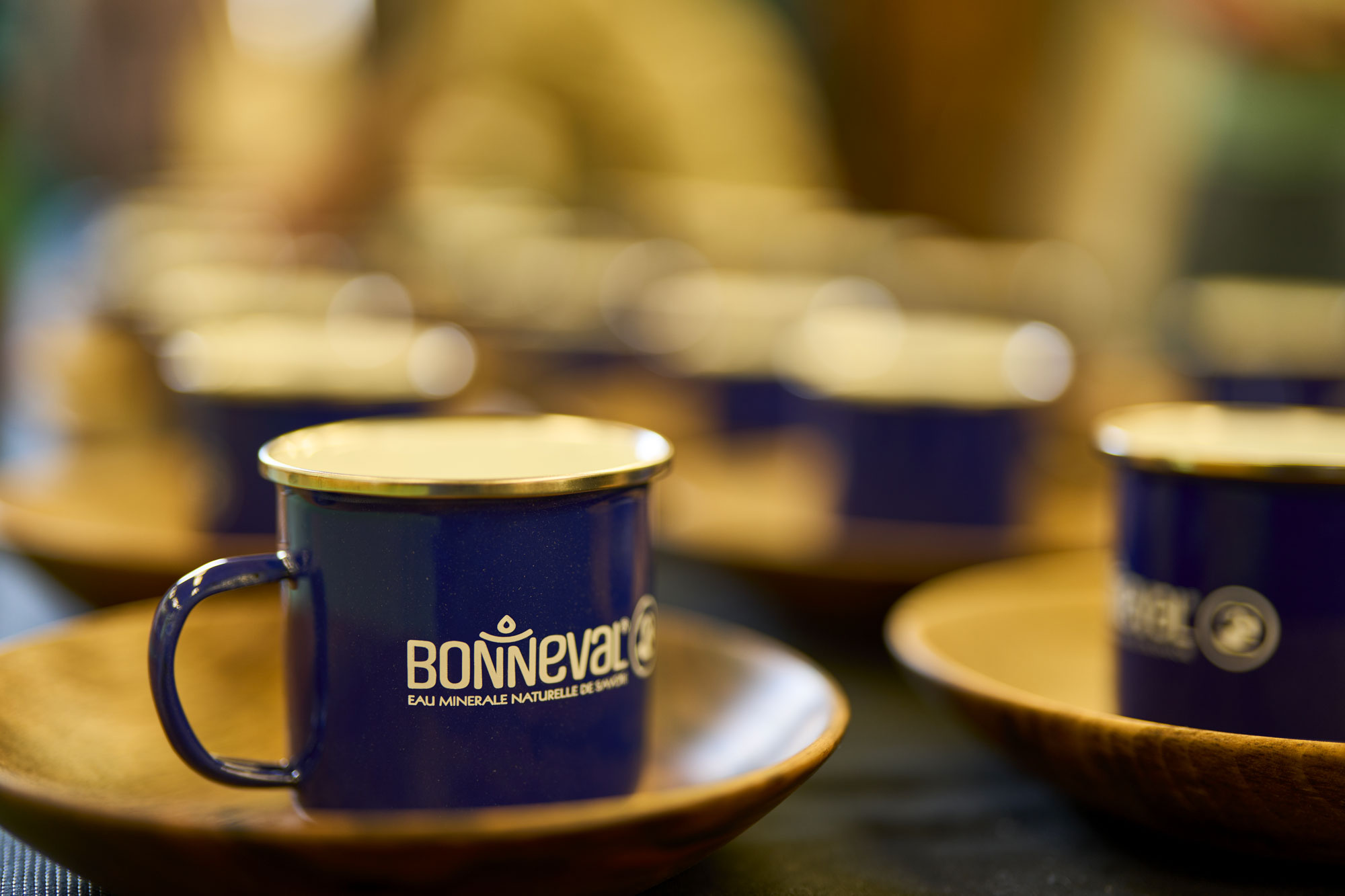 Integrate the transport choice more into the competition and the team selection
Optimise the organisation's transport including those assigned to filming
Encourage applications from women's and mixed teams
Integrate those who are out of work (for example to help create goodies)
Take a look at integrating people with disabilities